Blog
"The 2014 edition of Green Week, the biggest annual conference on European environment policy, will take place from 3 to 5 June at The Egg Conference Centre, Rue Bara, in Brussels.
The theme will be Circular Economy, Resource Efficiency & Waste.
Green Week is open to the public and participation is free of charge. Green Week also has an area for exhibitors and satellite events take place all around Europe."
Don't miss out on this opportunity! As we can't participate in Brussel we will partake in the satellite events that will be hold across Europe.
If we would be able to be in Brussels, we find the Side Event  "Ecodesign as a Tool for Resource Efficiency and Circular Economy"  especially interesting.
To find out more about the Side Events click here.
To see the program for the Satellite Events, click here.
To engage and encourage people to think different, you need to be innovative and creative. It might sound easier than it is. As human beings we tend to do what's most comfortable for each and everyone of us, it's normal. That requires some creativity from the companies that try's to make a difference. And the sensation then if they succeed, tremendous.
We couldn't be more exited about the latest innovation from Coca-Cola! Bangladesh and the city Dhaka, has a huge waste problem. To raise awareness about the importance of recycling, Coca-Cola together with the local advertising agency Grey Dhaka, came up with the "Happy Arcade" game. Instead of inserting coins in the machine, the passers put in empty Coca-cola bottles.
Find out how it went in the video below and give it up for Coca-Cola in their job with energy saving and recycling!
We are saving a lot of energy if we recycle. This is a fact that Avfall Sverige writes about and answers the question of why. And it doesn't take a lot of effort from us to choose to recycle. To choose to sort out cardboard, plastic, aluminium, cristal etc. To choose to sort out electronic material, batteries and bulbs.
We have in 10 years, doubled the recycling in Sweden and that's good. But we can do better and we can work for that other countries follow our good example.
Just take these examples on the benefits of recycling:
It saves 95 percent of energy if you use recycled aluminum than when using new material.
In Sweden we use 300 million tea lights every year. If we would recycle all containers, we would save 1,000 tonnes of carbon dioxide.
From 1 ton of cell phones, 1 kg of silver, 300 grams gold and 100 grams of palladium are recycled.
Think of what you can do to contribute, with small efforts you can do a lot!
Last week at the Nottingham Trent University RecycleLED was exhibited together with other projects at the University. Here's a few photos! Soon we will tell you more about the project.
As you might understand we think we should recycle and reuse as much as we can. Just because we don't like one  thing in our home, doesn't mean that another person wouldn't enjoy it. Therefore we are huge fans of websites where you can by things second hand!
And as you will see, people sell all sorts of  things. It's only your imagination that sets the limits! And because we are pro energy saving, we think that you should search for used luminaries. You might find something unique that no one else has, and for a good price!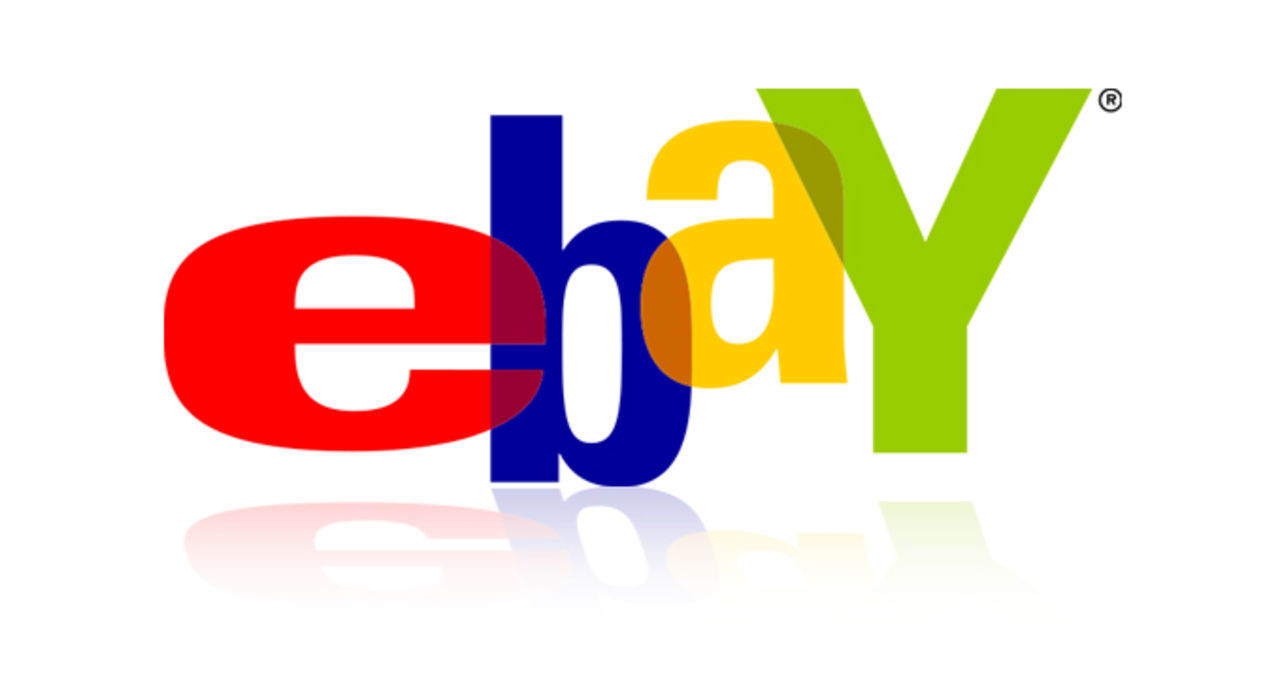 We hade the pleasure to interview Anna Lecktström, a Swedish designer that together with Kolbrún Leósdóttir runs the company formforyou. They have for example designed the well known restaurant Jonas in Stockholm.  Anna is also on the board for the Swedish Lighting Society. We asked her about the market for lighting and environment.
Regarding lighting and illumination for buildings and properties, do you think that today there is a greater demand than previously on energy saving and environmentally friendly materials?
Yes I think so , and especially if you look at the projects in a public sector, and especially then maybe municipalities and governments who have the eyes on them in a completely different way then others. Even if you always do it with your heart because you are really passionate about certain issues, but also somewhere that it should be like that, and that they must adhere to certain requirements and restrictions. This applies to both lighting and energy saving, but also other materials.  So I'm sure that there is a greater demand for it today.
Then I think it is a bit different between the public and private customers. Among individuals, there are probably a demand, but it's a fact that the price tag of products and materials based on energy saving is a bit more expensive. Even if it comes to mind that if you choose an energy efficient light source, in a longer term you have saved the extra money it cost at the purchase of the product. Try to justify it from a longer term perspective, than a short term.
In Sweden, one is more aware of what you do today, you are thinking of food waste, but also more and more about wich material to use, and buying more organic food etc. We are about to become more aware of what we use.

Yes definitely, and I think we had this "green thinking" influence about 10 years ago. But then it didn't really bloom. But now, I really think it has done that, and people are more aware of everything, regarding what we're talking about, but also in terms of organic food, locally produced and so on. So I think there is a realization today, then we have not come all the way and this kind of products are still more expensive , which means that for example a family with children that dosen't have a big monthly income, of course not only can buy organic products for example.
If you then as a designer and as someone who will do a room attractive, with the idea of ​​energy saving and environmental awareness. Do you get inspired by such kind of challenge or are you thinking that  it is too difficult and complicated?

I definitely think it's inspiring ! I would see it as a challenge to try to get the customers to see the benefits. Today, people are talking a lot about for example sponsor a child or similar and  many companies use it in their marketing. I think that it's also a way to push in interior designer projects . If  you can get the customer to understand that they not only do something good, they are also saving the energy and the environment etc. But if they are still doubtful, get them to understand how they can use the things they do for a good cause  in their marketing. Many companies are doing it and it becomes a part of their "this is us, we take a position." So I think that's a good push point too, at least when we 're talking business and public settings, to get them to choose energy saving materials and products.
If you then get to think freely, what do you see within the market for lighting, but also if you miss something within design, function and  attribute?
Yes, lately people here are talking a lot about LED.  A lot has changed and the LED seems to become the new standard. But what I often find with the LED, even thou it's getting better and better and all products including LED are dropping in price,  is that I still think there is a gap between technological solutions and energy saving LED models, versus what we 're talking about with a warmer light. And then if you then go back to a traditional incandescent. The geography plays a major role in this. Here in the north we have a cold climate, it's winter and it's dark six months of the year. Here we want to have a warm light. In compare to if you for example travel to southern Europe and enters a restaurant and then it's like, fluorescent lamps. That's something else that we don't seek. And, I think one would need to work more with the LED, in question for it to be easier to aim or make it warmer, so that it gets a more humane light and becomes more accessible.
Another thing that I'm thinking of is more of a product reflection. It already exists, but I have not found any one that I think is particularly good looking, if you choose to go on the aesthetic. And it is rechargeable, smaller luminaries. If you're imagining a restaurant, you are assuming that there will be candlelights, and that's fantastic. But it also means a certain risk with candles and if it then would be some type of development of a small luminaire that still gives this small, almost intimate light, but would be rechargeable. Then it would be some type of docking center so that you could just pick them up and set out on the tables, just as you would tune out a candle. I'd like to see this in environments such as restaurants, cafes and bars.
If you let your imagination run free and think of something that would be useful for illumination in the future. What do you think of then?

One thing that would be interesting to explore more, is the Tunable Light that is being talked about a lot at this moment, it  means that in a single luminaire, in a single light source, we can have different color temperatures. In the same light source , the light can go from for example cold to warm. Then you can control the type of light temperature that you want. For the chosen purpose. Because if we go back to the bars and restaurants, daytime , then you might want a type of light, the evening another type. Spring, Winter another and then think of if you could combine it into a single light source. It would be very interesting if one could develop luminaires for that purpose.
And then also the issue of daylight in Sweden. It has of course also a lot to do with that we live in a very dark country. And that we need daylight to feel good, and you lose so much of the light in a room, if you will just step away at 1 meter from a window, so I also believe there is still a lot to do with the daylight illumination.
Another thing I think you see more and more also are these control systems, one well known company is KNX . The concept is advanced, where you can control all the lighting activity in a room. And you see this more and more also for home interiors. One might ask why it would be good? But just think of being at home and knowing that you've forgot to turn the light off in the kitchen, but your're sitting in the living room watching television and don't want to get up and turn the light off . Imagining then that you have this kind of control, it can be linked to a smartphone, a tablet , etc. so you just switch off  the light that way. This is also a product in this segment that will be developed much more,  it will be much easier and user friendly for everyone.
Thank you so much for the interview Anna! To visit the website formforyou, click  here. For their fan page on Facebook, you follow this link and to visit the Swedish Lighting Society, click  here.
With that said, we wish you all a Happy Easter!
Now we are up and running on Facebook as well. Follow us there for the latest news. Updates about the blog will also be announced there.
We hope you all have a nice weekend! And don't forget to recycle!
 RecycleLED (click on the photo)
It might seem tricky to deliver information about these kind of topics in a creative and engaging way. It might seem like recycling for example, can be something complicated and not so interesting. But it's actually the other way around if you look at some good examples.
Sweden is a country that is cutting edge in working with questions about the environment, and the waste management is one of the things they are good at.  There are many websites to visit for good information about recycling, and we will write much more about that further on.  But in this moment,  there is one in particular we find very interesting.
Sopskolan (The school about garbage) is a website for kids. But we can all learn a lot regarding recycling, in a fun and creative way!
For example will you learn about:
- What's happening when we are recycling materials
- Why is it important to recycle?
- How much energy are we saving when we are recycling – through a fun quiz!
And the truth is that there is a lot to learn, things we didn't know are given to us in a fun and learning way. Furthermore, the website is customized for teachers.
Make a visit! Now you don't have any excuse not to learn more, and you can in a fun and creative way teach your kids.
Good luck and many thanks to Avfall Sverige for making this website!
You will observe that the website unfortunately only is in Swedish. But we think that you, by using google translate, writing the link of the website,  can be able to read the information in English also. 
Don't miss out on the story of Mr.Led, follow RecycleLED on Instagram and follow the search for Mrs. Led.
More love to the people!
---